The first days, weeks and months in a new job are always exciting, instructive and challenging. What's most crucial in order to really get off to a good start is the first 100 days. A structured onboarding is even more important, as it introduces employees to the company, its culture and areas of work - including their own.
8,640,000 seconds = 2,400 hours = 100 days – that's how long it's been since Christoph started his first day at work on the first floor of Frankfurt's Stephanstraße. As a Content Marketing Manager, he is passionate about opening up exciting perspectives on commercial and industrial business for our partners, making them even more successful. Normally, this ThinkBlog is his terrain, but today we are turning the tables: After 100 days "in office", we look back together; at his early days, his onboarding, and his first conclusion about working at Thinksurance. 
B2B & digitalization – a match like Christoph & Thinksurance
What is the best way to look back? By starting at the beginning. And for Christoph, this was in April 2021. After meetings with the future team, it was clear that Thinksurance and Christoph are a match. The reason: both want to rethink long-established processes and make them better. Another appealing aspect of working at Thinksurance for him is the business-to-business (B2B) model. He was already familiar with this from previous positions in the FinTech sector.  
His main interest here is: How can processes and products be simplified, combined, and optimized through digitalization? And how can B2B target groups, that still rely on analog processes (especially in the insurance industry), be convinced of end-to-end digitalization? Thinksurance is exactly the right address for such questions and challenges.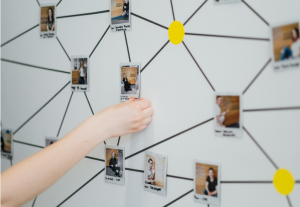 Excellent onboarding
To get started in the company, the industry, and the topics, Thinksurance provides new colleagues with company-wide know-how through numerous onboarding sessions. In addition to short sessions in which individual teams present their work, so-called mini-internships are also an integral part of the onboarding plan.  
These mainly involve gaining insights into other teams and their working methods. For example, by participating in meetings such as the technical alignment or kick-off meetings with our partners at the start of the project. 
The solution-oriented and cross-departmental collaboration is incredibly helpful, says Christoph. Even if not all technical terms were clear from the start during the mini-internships, it was the way how needs and requirements were discussed and pragmatically advised in meetings that Christoph has fond memories of. "Close interlocking and real exchange instead of silo thinking and reticence – that moves us forward as a whole team." His onboarding conclusion therefore:
"Extremely structured, with a lot of input and very practical." 
Christoph Daniel
Learning from and with each other
The 28-year-old describes one particularly meaningful sequence as his personal key experience: for the relaunch of the new website, the individual functions of the Thinksurance consulting platform and the technology behind it had to be precisely presented.  
As the person responsible for content marketing, it is up to Christoph to prepare the advantages of Thinksurance solutions in a way that is understandable and attractive for target groups. "With our data analytics team, I originally had an appointment scheduled for 20 minutes. But one colleague from the team spontaneously took an hour for me. He enthusiastically explained to me what we mean by data analytics, how we set up our data lake, what components it consists of, how data changes and expands. The colleagues simply want you to have learned something new at the end of the day and to understand our product a little better because it is simply complex in some places," Christoph describes the situation.  
Christoph also appreciates the fact that the managing directors take their time and tell the colleagues about their career and vision and at the same time show genuine interest in their counterparts when working together in a young scale-up.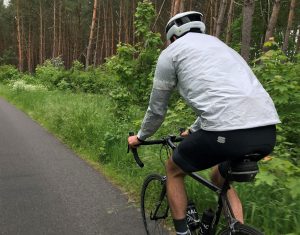 Now the first 100 days are over. And even though the "official" onboarding is now complete, every day there is new exciting learning that comes from the cross-team exchange with colleagues. As a matter of principle, all employees would be given the opportunity to actively contribute their ideas from day one.   
"We want to learn from each other. This structure in the integration phase and at the same time the openness for new ways – not only in terms of the professional matter but also apart from that – is what has excited me so much in the first one hundred days and beyond."  
Christoph Daniel
Cheers to the first chapter
In addition to the professional exchange, you can also learn a lot of new things at Thinksurance: for example, Christoph, who enjoys endurance sports in his spare time and is planning his first triathlon in 2022, organized a professional wine tasting for his team. And so it is our turn to say cheers: to you Christoph, your first chapter at Thinksurance, and all the new learnings during it.